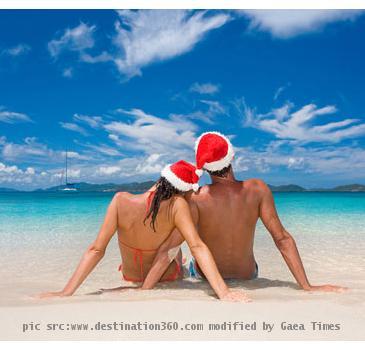 It's the Christmas season yet again, which means so many people are aiming to take a break from the hustle and bustle of the real world and get away. Whether you are aiming for a white Christmas or longing for the sun and sand, there are so many beautiful places to go to would satisfy your every needs and wants. Here's our top picks for must-go-to this Christmas time.
1. Santa's Lapland in Finland – This magical place is the picture of Christmas. Snow covering the roads and reindeer roaming everywhere. Just make sure you bring your warmest clothes with you.
2. Walt Disney World, Florida – The happiest place on earth! Need we say more? Perfect for families with young children. Have fun and meet all the Disney characters and go on different rides!
3. Yasawa Island, Fiji – Enjoy some really delicious Pina Colada while relaxing under the sun. No cold nights for you, only tan lines.